China has quickly gained on the United States in beauty sales, and is set to overtake it by 2023. Chinese people spent $ 4.7 billion on cosmetics last year, surging 16.8% year-on-year. Let's see how two unknown brands become the hottest cosmetics brands in China.
READ MORE: NEW RETAIL: MORE THAN ONLINE TO OFFLINE INTEGRATION
Abby's Choice: From Digital to Offline Store
Xiao Wanzi is a virtual influencer that the Chinese cosmetics brand Perfect Diary created years ago to help it develop a closer relationship with consumers. Xiao Wanzi has even adopted an English name — Abby — as well as an eponymous product line were sold exclusively on her own e-commerce and makeup tutorial Mini Program on WeChat.  The product line was called Abby's Choice 完子心选 and mostly consists of skincare products. But now Abby's Choice opened its first offline retail store in Guangzhou. 
The key factor of Abby's Choice success is not even its original way of sales. In addition to selling products, the Abby's Choice Mini Program also features a page for beauty and skincare educational content. In few words, Abby's Choice teaches consumers how take care of themselves and choose the best product for them. 
China's hottest homegrown cosmetics brand created a series of virtual influencers to cater to different customers with different skin problems. Perfect Diary has begun developing two other personas — Minmin 敏敏 and Susu 苏苏 — who also share beauty advice and have their own styles catering to different consumer types. 
Perfect Diary has proven time and again to be a fearless leader in China's marketing industry, pushing old boundaries with new creative tactics that are winning over young Chinese consumers.
READ MORE: PINDUODUO UNVEILED ITS SHORT-VIDEO PLATFORM WITH PRODUCT SEARCHES
Charlotte Tilbury: "Easy to use, easy to choose, and easy to gift"
UK-based cosmetics brand Charlotte Tilbury is now one of the hottest cosmetics brands in China; its popularity is driven by its easy-to-use, versatile, and relatively inexpensive products. Recently the brand recently gain headlines after acquisition overtures were made by the likes of Unilever, L'Oreal, and Shiseido, valuing the company at well over US$1 billion.
A potential acquisition and expanded distribution network could mean big growth plans for the brand in China, which could become the world's largest consumer market as soon as the end of this year. As early as 2018, Charlotte Tilbury began working with a mix of key opinion leaders (KOLs) and key opinion consumers (KOCs) to promote its brand, even before it officially started selling products in China. "Easy to use, easy to choose, and easy to gift" is Charlotte Tilbury's motto.
The influencers focused on making the products appealing to Chinese consumers, who prefer simple, easy-to-use foundation and lipstick products that aren't too expensive. Charlotte Tilbury also partnered with top KOL such as Austin Li, receiving over 200,000 likes on his Weibo account. Mr. Li also posted an introductory video for the brand, garnering over 9.34 million views.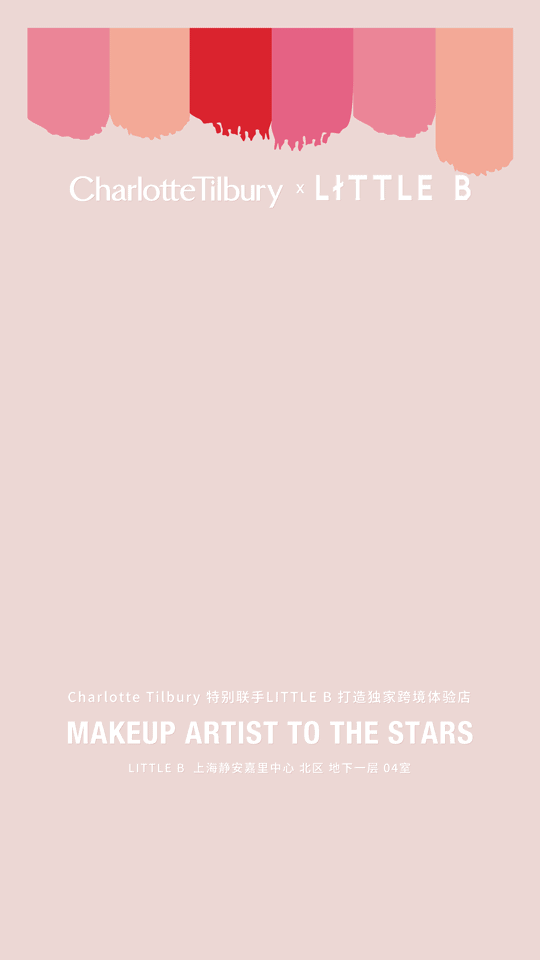 But the UK-based brand also decided to cooperate with local and smaller influencer due to increase its fan base in lower tier cities. In December 2018, Charlotte Tilbury also worked with Little B lifestyle concept stores to launch cross-border e-commerce pop-up experience stores in Shenzhen and Shanghai where makeup artists can help customers  test different Charlotte Tilbury products and try on different looks. Pop-up stores like these helps brands connect with younger millennial customers, who tend to post their experiences on WeChat and other social media networks.   
Visit our website and follow us on social media to stay up to date.
Contact us to find out the best DIGITAL MARKETING STRATEGY for your business: info@oborgroup.net